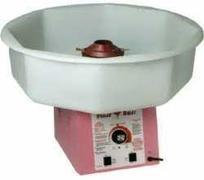 Cotton Candy Machine
$75.00
Dimensions:
Outlets:
Monitors:
Regular Rental Time = 4 Hours
Additional 4 Hours Rental Time Only $40 More
Make sure you have enough for everyone!! Each additional package includes 1 flavor of choice and enough cones or bags for 40-50 servings. Available flavors are:SILLY NILLY PINK, BOO BLUE RASPERRY, PINK BUBBLE GUM, RED CHERRY, GRAPE & SASSY APPLE.